Interesting facts about Paris
Table of Contents
Paris is Europe most fascinating city, a place that has everything for the visitor. More than 50 million people visit Paris every year. Learn more interesting facts about Paris in the following infographic.

Round Paris with a homeless guide
There has been a rise of popularity of tours with unusual guides since recently in Paris: instead of professionals you can walk around the French capital in the company of a homeless person.
The main reason of interest to such excursions is possibly the immersion into a different Paris, with secret gardens and parks, small streets with beautiful houses, historic buildings which are not marked in guides.
At this moment Paris tours with homeless guides are available in the 18th arrondissement. From September the 20th district will be added to the routs of the excursions.
There is no a fixed price, tourists decide themselves how much guides should be payed. Usually that's 5-10 Euros.
The organizer of these tours is Alternative Urbaine.
How often, going by bus, would we like the bus to stop at the place we need, not riding the next bus stop? What about if it's a night time, and you are in an unfamiliar city?
And there is a nice news from Paris! Local authorities decided to make an experiment (started in the beginning of February) – buses, which work in the capital at night, will stop not only in fixed bus stops but by passengers' request as well.
So far that will be vehicles of ten routes, however, in the case of success, this practice can be used for all hight buses in Paris.
The Government of Ile-de-France considers this step will allow residents and visitors of the capital and its suburbs to get home more quickly and reduce the risk of becoming a victim of robbery, violence and other crimes.
Good initiative! Let's wish the experiment to be really successful.
Parisians give visitors of the city free tours
No boring and tired of typical tours guides. These tours give banal stories from brochures for tourists, and barely as a backdrop for exciting legends what more truthful than the official history. Legends… As about familiar to everyone sights as about people, houses, streets, cafes and shops, about which you would not know anything ever.
You will not find an usual polite boredom on the faces of your friends when you show photos from your trip and tell them about what you saw, heard, tasted. You'll see only interest – and, of course, the admiring, but strong, envy. And for you such a trip will not be just to report: "I've been in Paris, so ready to die".
Since 2007 ordinary Parisians offer free tours for visitors of the City of love, art and fashion. People – for whom this is not a reason to make money, but a way to express their respects to Paris. However, a small donation, which you will be asked to do at the end, will help this great idea to develop.
The organization with a philosophical title "Parisian for a day" – today it is more than two hundred people, and every year they become more and more. People who are fortunate to be born and live in the French capital, able to tell an exciting story of her (his) district.
Last year these Parisians organized more than a thousand of these excursions for almost four thousand visitors from various countries. You have also a chance to be among the lucky ones this year.
If you are interested in such tours you can find your guide on www.parisiendunjour.fr.
Paris is not the best place for daydreamers
Perhaps, all of us know that France is a popular place for holiday for many tourists from around the world. Also there is very remarkable fact – every year the country gets in several times more tourists than its own population. In this aspect France is an unique state. However, along with this remarkable statistic there is another – much less attractive… Every year in France the police registers a growing number of travelers affected from local criminals (usually it is connected with thefts).
It's unexpectedly that the first who became to sound the alarm on this occasion were Chinese media. Some years ago they called on their countrymen to abandon tours to Paris and other French cities exactly because of a rising crime. As the Chinese have published this information on the eve of selecting a country of 2008 Olympics (Paris was a rival of Beijing) so French authorities did not take this seriously. But a little later the same data began to be published in American and British press, which also recognized unprecedented increase of robberies of tourists in Paris. In this case journalists from many respected mass-media suggest that "criminals feel comfortable and confident even in the daytime, and travelers are forced to be in fear constantly".
Excepting pickpocketing the number of robberies on the roads. If at crossroads in other European countries cars are interested for people with water and brush, in present France for burglars with a gun.
Of course, many people visited Paris and had no such troubles, and can say that all these are machinations of competitors to lure tourists to himself. However, statistics is a stubborn thing. Even French president Nicolas Sarkozy has acknowledged that in recent years we can see increase of crime and most crimes – robbery and theft. The Head of State notes that this is largely due to influx of criminal elements to France from such countries as Bulgaria and Romania, adopted in European Union not so long ago and their citizens got opportunity to travel visa-free.
Almost every day in front of doors of police stations in Paris there are dozens of foreign tourists, who were deprived of things, money and documents. This situation, of course, is not pleased for the city authorities, because the image of Paris (as one of the most attractive tourist destinations) was damaged. But at the same time, no action can finally eradicate theft until the tourists themselves will not comply with basic safety precautions caring for maintaining their property. Because the vast majority of thefts, sorry for the frankness, are possible because of banal "gullibility".
From our side we would like to advise all tourists not to refuse to visit France come to Paris. Just during visiting Louvre or Eiffel Tower, traveling on subway and buses to be more careful, not to attract thieves showing your valuables, money and credit cards. Then, believe, the risk of being robbed would be minimal and your trip to Paris will be wonderful and safe.
Paris – the grey rose of the European garden
Probably, for someone it will appear news, but Paris is the city most popular with tourists in the world. Annually here come a bigger number of people from different countries, than to such popular tourist centers as London, Athens, Madrid or Berlin.
Someone can tell that it is not surprising, because in capital of France the huge set of the sights known all over the world (Versailles, the Louvre, Tour Eiffel, Arch Triomphe and others) is concentrated. However, it is not absolutely true, as many people visit Paris in search of sentimentality. Knowingly it is called as "the holiday that stays with you" or "the city of enamored", and those who happened to be there confirm it.
In any case, to manage to understand a city, it is necessary to know its history. History of Paris is ancient and in many respects amazing. According to historians the pioneer settlement on the Seine has appeared in the beginning of the first century AD and was called Lutetia inhabited by the Gaulish tribe known as the Parisii. Later the city has passed to Romans, has survived through a lot of bright and not so bright moments, and as a result has turned to the capital of France under the name Paris.
As for the geographical component of the city, initially people have occupied island Île de la Cité, and only when its population became big, have started to master both banks of the Seine. Thus each Parisian area always differed from others, and in this city there is no centre as it usually happens in cities.
Many artists and poets perceive and represent Paris in their work in the form of a rose, and it represents the facts. Paris really has the beauty of the magnificent blossomed rose; unique difference here is in its color. The main color of the city is grey. But, only it is not necessary to think that grayness is a definition of this great city for it does not represent the facts. Grey Parisian color has huge set of shades, from yellow to blue.
As well as any other rose, Paris has petals and thorns. Safe city districts with numerous sights are possible to call the petals, and poor quarters which for today are populated with emigrants and their descendants can be called the thorns.
For any city located on the river, the important role is played by its banks. In Paris it is the banks of the Seine. Initially bigger attention was given to the right bank, monarchs and notable grandees erected their magnificent palaces, acknowledgement of what are the Louvre and Palais Royal. Time passed, priorities varied. At some instant interest to the right bank has died away a little, and all significant events occurred already on the left bank of the Seine. Later all has returned into its place.
But, we will return to our days. So, you are in Paris … to receive a sheer pleasure from the city, do not feel sorry for footwear and go… go across it on foot. Leave the transport for Parisians; for tourists it is not necessary as it is so much interesting to miss. There is a big set of routes in Paris, and it's up to you where to go, what to see.
We will not list all noteworthy sights of Paris. You will easily find it in other articles. Walk across the city, enjoy it… And if suddenly you understand, that you have not seen all Paris, it becomes the reason to return here again!
Paris, what don't we know about you?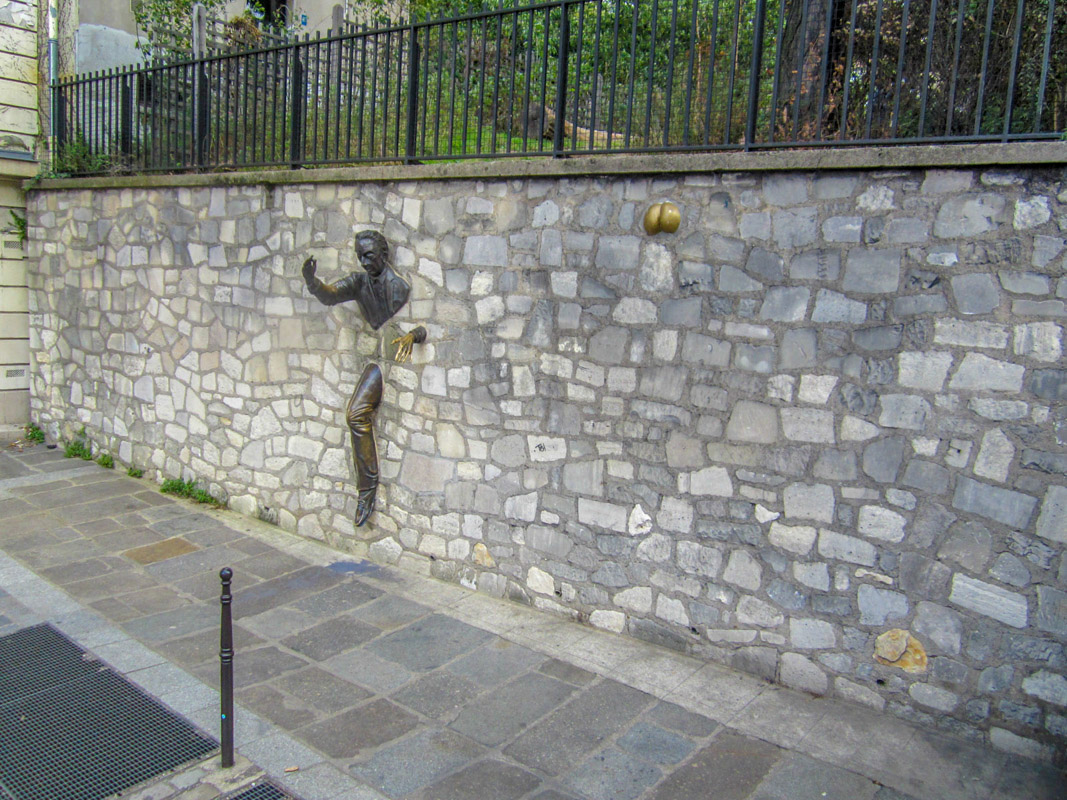 Paris is the first of all cities of the world by quantity of the tourists, annually coming to take pleasure in local color and sights. For today there is a lot of information which continues to remain known exclusively in narrow circles of local residents. Many of us know much about Tour Eiffel, the Louvre, Arch Triomphe, but in this article we will bring to your attention some interesting facts about which even few inhabitants of the capital of France know, and we hope that it will appear interesting to you. So, we will begin.
For many foreigners Paris associates with such grandiose construction, as Tour Eiffel which has been constructed in 1889. It is known to almost each adult; however, very few people know that the design initially reflected no more, as an exhibit for the World fair. Gustave Eiffel in the engineering project gave the tower no more than twenty years of operation, but when this time has passed municipal authorities of Paris have decided not to take it down. And today the well-known construction is a tourist object and the important element of telecommunications of the city.
One more interesting historical fact is that the first bared female striptease is noted on stage of an entertaining institution in this city in 1894. Thus, besides, that in the end of performance the woman remained naked, it didn't have anything else in common with the modern one.
All of us consider Paris as a capital of modern fashion, a city loving writers, poets and artists, we consider it as monastery of all fine. And the few can know that the main French city has been designed so that it was convenient to conduct operations against a possible aggressor in it. And if to look narrowly at city streets you will find very few wide prospectuses, there are very narrow small streets which are much easier to barricade and make unsuitable for military technology moving. The idea of such architecturally-communication modernization of capital belongs to emperor Napoleon III, and it came to his mind in the middle of the century before last.
Modern Paris is called "the city of light". It is not obliged by this name of the modern illumination. The name has appeared much earlier, at the time when the city was one of the main European centers of culture, philosophies, arts and education. This honorable name has been appropriated to the city as the present light of culture of the country and the whole continent.
At last one of the most amusing statuses of the capital of France. Many people consider Paris as the most sexual city of the world; accordingly, Parisians appear the most loveful inhabitants of the planet.
Rural beauty and simplicity of Paris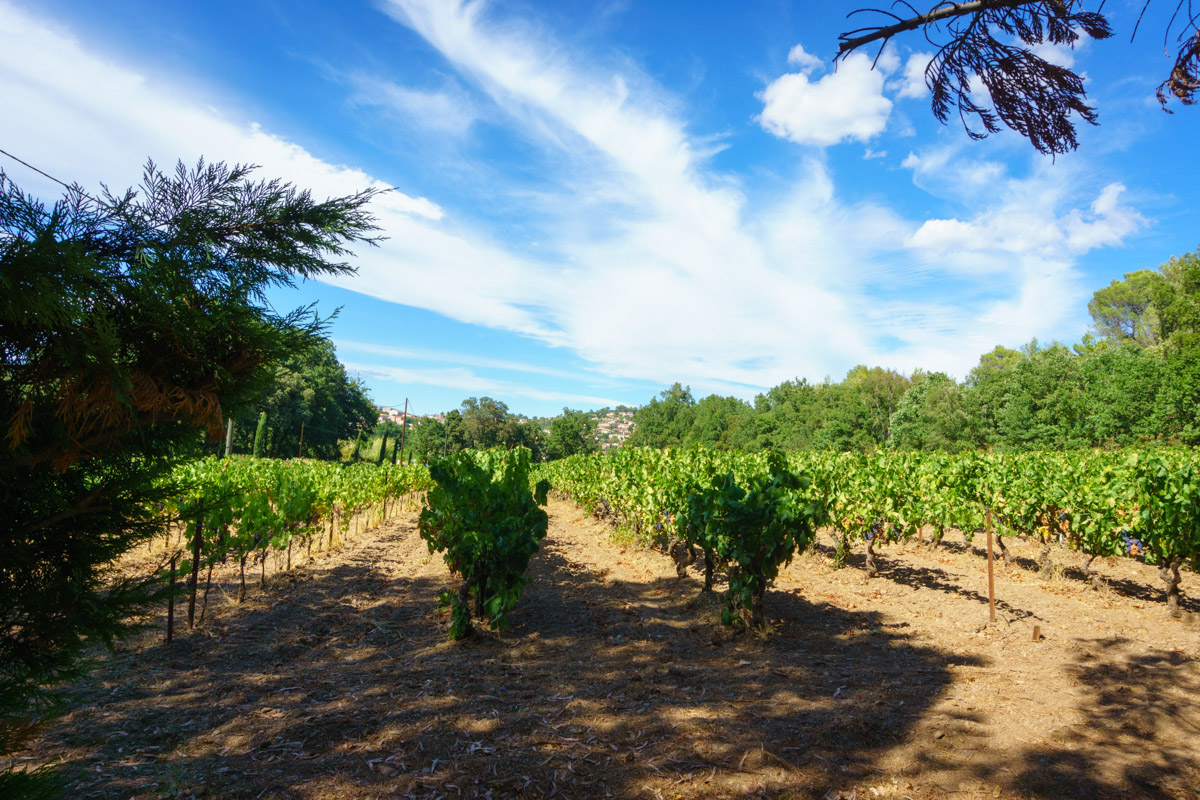 The capital of France is fine not only in spring but at any time of the year under any weather conditions. And after all it is absolutely not casual that since Henry IV they say Paris is the most wonderful in early autumn when it is still warm and sunny.
September in Paris, as a rule, is a very sunny month, even hot it is possible to tell. But its heat is no that "suffocating" as observed in hot summer months. No wonder that in the summer many local residents leave Paris going to travel, and then city streets are filled with crowds of foreign tourists whose number hardly probable does not exceed number of the Parisians, remained in the city. And only in September released from Germans, Englishmen, Japanese and Americans, Parisians come back to Paris to take pleasure in magnificent autumn days of native city.
Inherently, if to make a certain description of the usual Parisian, inhabitants of the French capital are rather restless and hasty people. However, when mellow autumn comes, even the most enterprising and important representatives of business prefer to give less time to work and not to occupy their heads with thoughts on exchange news, level of credit rates and the prices on oil. Other political problems which France has as any other country leave on the background. At this time with the great pleasure everyone prolongs the lunch break only to sit with colleagues in a cafe or a small restaurant to admire the warm autumn sun. Paris in September in general can be compared to a sea beach.
For example, in such days on Saint Martin's channel to see the parapet occupied by the carefree students stirring about the summer vacations and numerous gentlemen is quite usual, pensioners dozing on shops, and fishermen (can't do without them) throwing the floats in water.
Near Place Bastille the green lawn is filled with hundreds of ill-matched idlers observing boats and yachts moor in Arsenal harbor.
The Parisian parc des Buttes-Chaumont reminds something rural. Men with obvious pleasure play cards or popular here Pétanque, women can be seen engaged in knitting, having settled down in the armchairs brought with them.
And even such well-known places as jardin des Tuileries, Palais Royal or jardin Luxembourg, are completely different from the places chosen by thousand of tourists. In the early autumn measured life here proceeds – children lap in fountains, and adults lazy sunbathe under beams of the warm sun, having settled down on shops. And such picture can be observed practically everywhere.