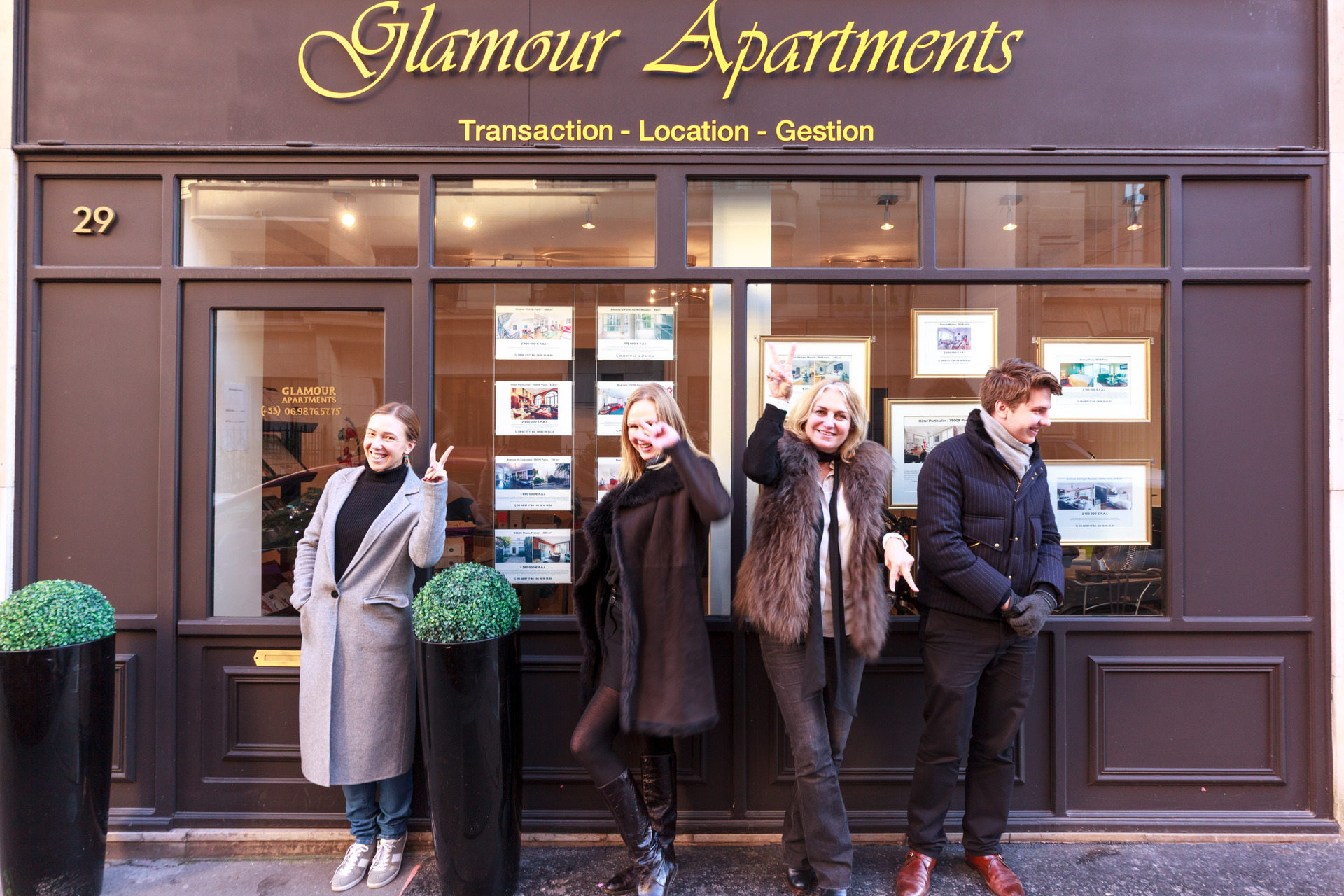 About us
Glamor Apartments is a company specializing in furnished rentals and property sales. Our main office is located at 29 rue de Lubeck Paris 16th and we have recently opened a second agency located at 10 rue Gustave Courbet Paris 16th.
We have started our activity in 2009 and relies on a very powerful website .
At the beginning, we were specialized only in short-term, vacation and holidays rentals, then we developed our sales department. Rent and Sales are two related and complementary sectors because we can have customers who buy property for rental purposes. In 10 years we have assembled a good portfolio of tenants, often with international profiles. Some people who come to Paris several times fall in love with this city and decide to buy a pied-à-terre or even a main residence. Often owners followed by Glamor Apartments decide to sell their property.
We are a small team with a family atmosphere, our agents speak several essential languages ​​in real estate: Russian, English, Spanish, German and Italian. All members of our team have different backgrounds and come from different fields: economy, legal, technical ... Every our emplyee has lived in at least one foreign country. So we all have different experiences in a lot of areas. That guarantees our clients a deep understanding of their needs and motivations, their lifestyle and expectations. And believe me we manage to satisfy the most demanding clients!